AgileEMR is a physical therapy EMR system designed to make your duties simpler, not more complicated
For years, health care practices and hospitals of all types have used similar EMR systems. While these systems have helped improve patient experience for many health care facilities, we found that the needs of therapists in particular were not being met.
Physical, occupational, and speech therapy practices or departments don't need a one-size-fits-all system. They need a therapy EMR system designed specifically for their needs. This is what we aim to do with AgileEMR.
per month per provider with
unlimited administrative users
Less than $3 per day per provider!
No signup fee
No long-term contracts
Month-to-month subscription
Transparent pricing
Free 30-day trial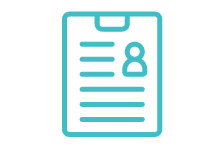 Documentation
Complete, concise and compliant medical records
Initial Evaluation through Discharge Summary
Auto-calculation of units by Insurance within Daily Note
MIPS Reporting
Credentialing based rules
Integrated outcome-based reporting within documentation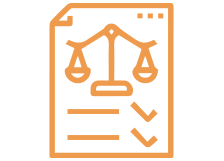 Task Management
Clinical and Clerical Work Queues
View assigned tasks by individual or group
Regulatory and compliance rules built in
Case Inactivity tasks
Insurance authorization tasks
Progress Note/Updated Plan Of Care tasks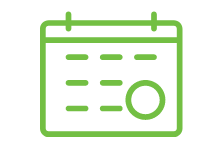 Scheduling
Visual indicators and alerts
Configurable Appointment Types, Cancellation, and Reporting
Daily Clinic Overview Report
Patient Waitlist
Drag & Drop functionality
Ability to clone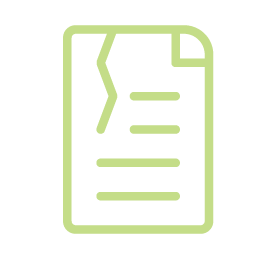 Customizable Templates & Management
Provides both corporate and clinician-specific templates
Create unlimited tailored protocol templates around body regions and clinician or physician specific approaches
Information pulls from one documentation to the next
Template library available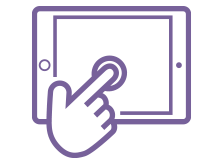 Reporting
Generates Facility & Therapist Statistics
Productivity reporting and analysis
Physician Referral Trends
Outcome Reporting
Cancellation Rate Summary
KPI's

Billing Tools
Patient accounts receivable visibility.
Correction management tools.
Built in billing rules engine:

Credentialing rules by payer
Modifier-based rules
Medical review alerts

Automatic ERA processing with 3rd party integration.
Supports both automatic and manual claims file generation to a clearinghouse for private practices as well as ADT and DFT (billing integration) for hospital outpatient clinics.
Complicated EMRs can lead to scheduling conflicts or oversights that negatively impact the patient's experience.  Our system is easy to learn and quick to navigate. 
Manage front office operations and patient information with straightforward appointment and scheduling features.
Customizable appointment types with color-coded labels.
Insurance indicators available with each appointment scheduled.
Documentation is notorious for being time consuming. AgileEMR makes it easier for Physical, Occupational, and Speech therapists to document a patient's journey without spending a considerable amount of time navigating complex tabs or combing through paperwork.
Customizable templates built from our extensive clinical library, which makes documentation easy and compliant.
The user-friendly exercise log and intuitive SOAP note formate makes daily notes efficient and thorough
Visual indicators that signal documentation items or compliance requirements that need attention.
Compliance driven requirements force elements to be included to reduce audit risk.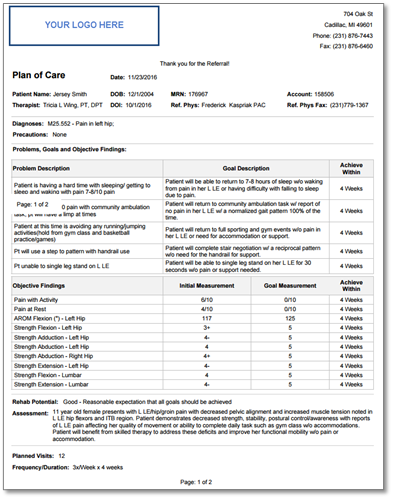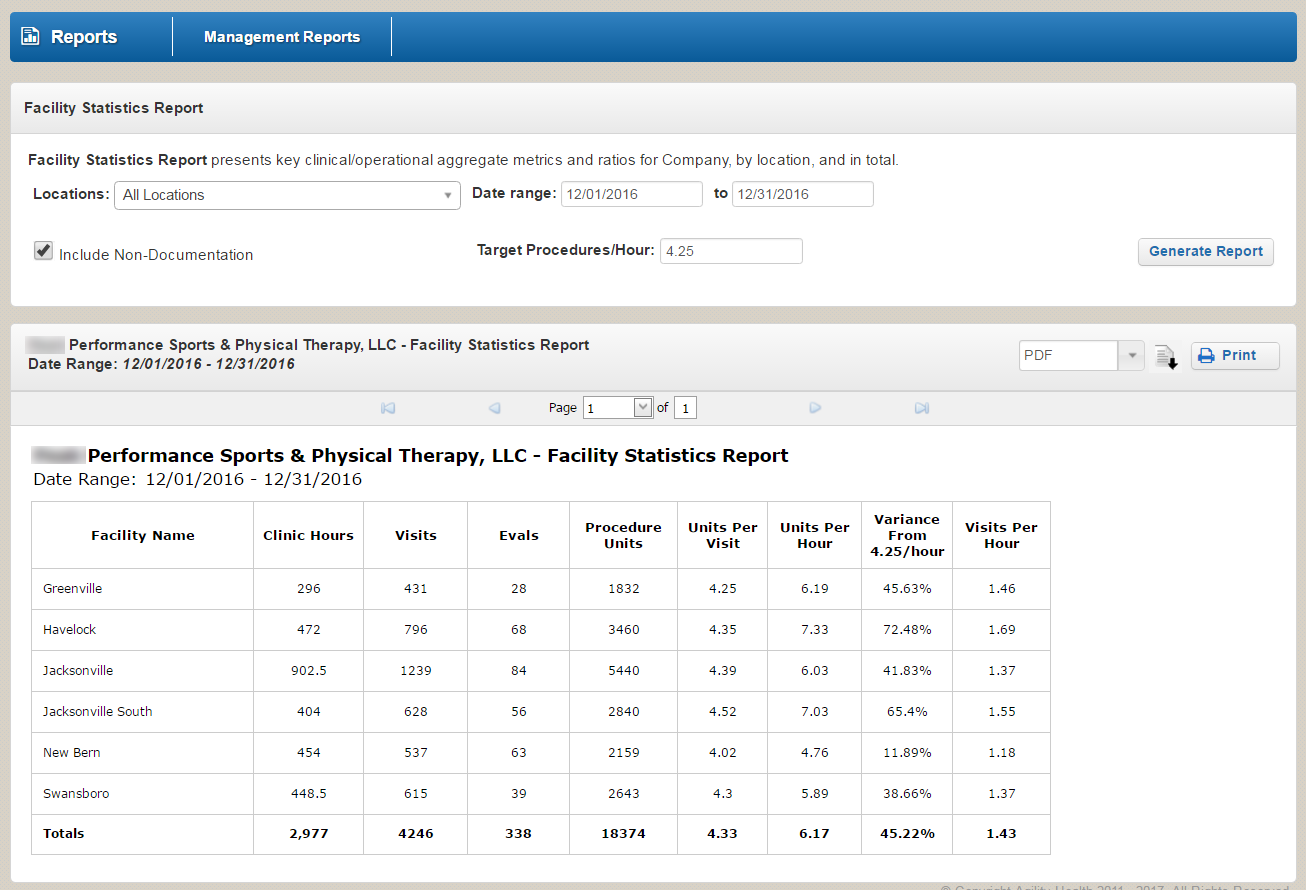 AgileEMR is built to support multiple clinics and hospital outpatient facilities which allows centralized reporting.
Management and front-end reports available.
Facility & Therapist statistics available to capture day-to-day activities.
Cancellation Rate Summary intended to use for monitoring and managing patient appointment cancellations.
Physical Referral Trend report captures referral activity by each physician.
Have questions?
We Have the Solution!